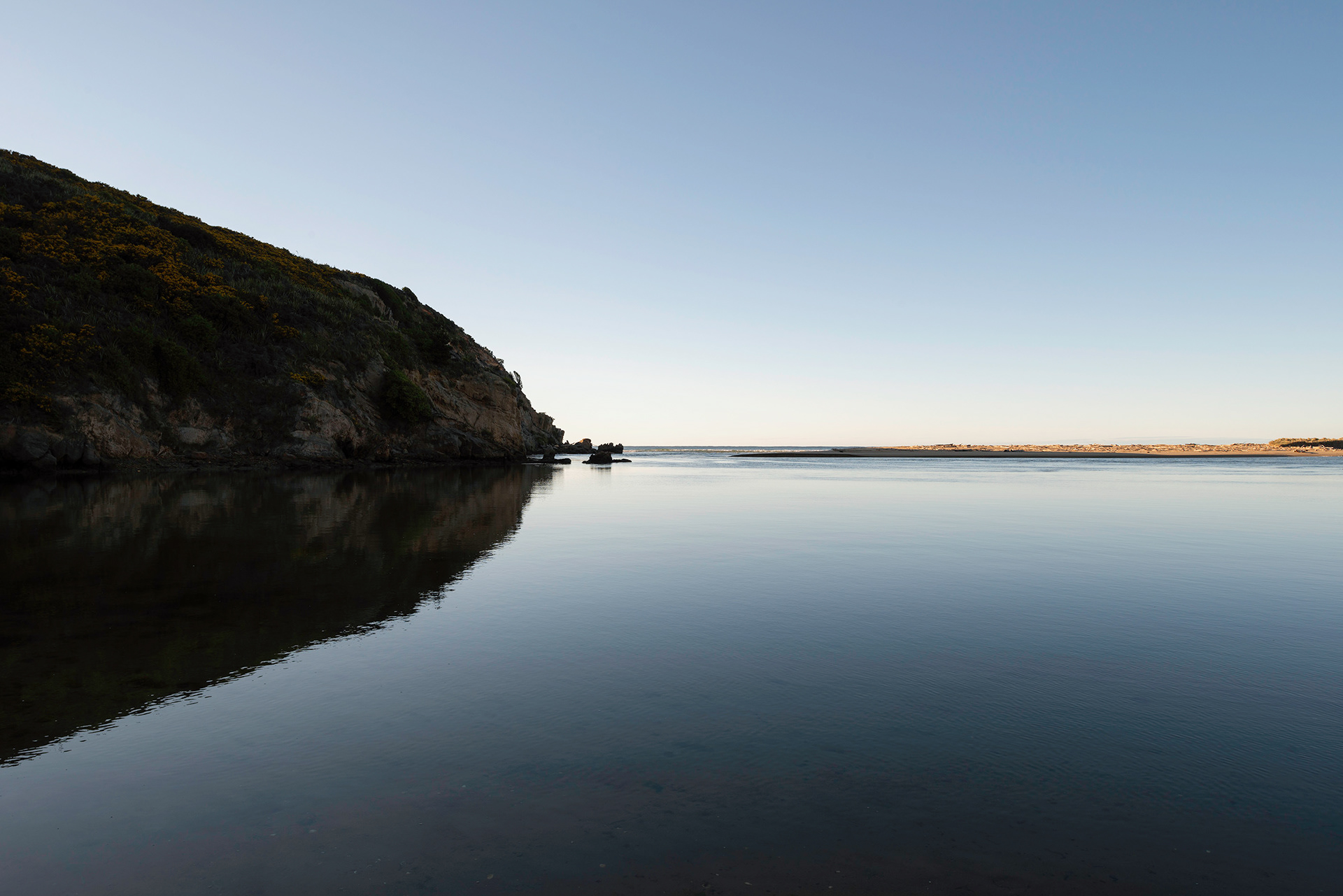 Individual images


Edition of 15, pigment inks on photo rag baryta, unmounted
1,000 x 1,500 mm $8,500

incl GST


700 x 1,060 mm $6,000

incl GST


400 x 600 mm $4,600

incl GST
Multiple image works


pigment inks on photo rag baryta, unmounted
editions and prices shown in image captions
These images of Moeraki, Matakaea, Waihemo, Huriawa and Waikouaiti were made for the exhibition

Tauraka Toi: a landing place

 (Dunedin Public Art Gallery 2021). The Moeraki takiwā was home to my tūpuna wahine – and so Moeraki and nearby Kāti Huirapa Rūnaka ki Puketeraki were chosen as the starting point for this ongoing series. 
This series represents sites significant to Waitaha, Kāti Māmoe and Kāi Tahu iwi. Waitaha lived in Te Whata Pāraerae, Waihemo from as early as 1300 AD. 
Te Raka-a-hineatua

, the pā site of Taoka at Kātiki, and

Te Pā a Te Wera

, the pā site of Te Wera at Huriawa, were both fortified pā set in dramatic coastal landscapes. 
The waka

Āraiteuru

was wrecked on Taki Te Uru reef, Matakaea. Its cargo of kumara, hue and hīnaki washed overboard to transform into the Moeraki boulders.
As part of the

Pūtahi / Confluence

kaupapa, the image group also reflects on the impact of colonisation on whenua, awa, roto and moana. While the pure landscape images may seem idyllic, the awa are some of the most polluted waterways in Aotearoa due to the impact of deforestation, the draining of wetlands, industrial pollutants, farming practices, urban environments and stormwater run off.