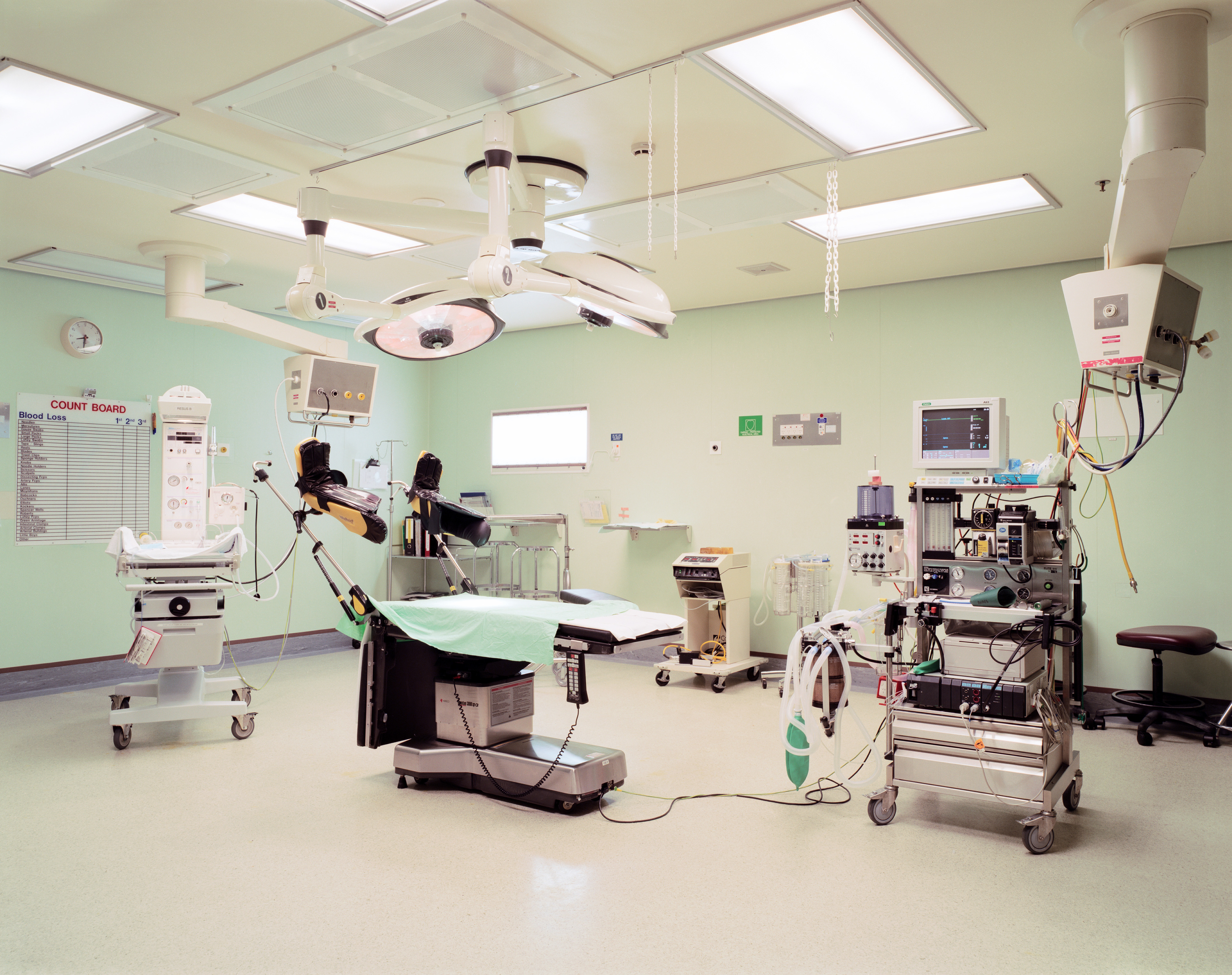 Edition of 15, pigment inks on photo rag baryta, unmounted
1,000 x 1,200 mm $8,500

incl GST


1,000 x 1,000 mm $7,500

incl GST


800 x 1,000 mm $6,000

incl GST
420 x 525
mm $4,600

incl GST
It is death that fixes the stone that we can touch, the return of time, the fine, innocent, earth beneath the grass of words. In a space articulated by language, it reveals the profusion of bodies and their simple order.
Michel Foucault
The aim of all life is death.
Sigmund Freud
If you go to the European hospitals you never come out again. Some go, but all those who go never return. Hospitals are a bad institution, as people there never recover. In Otago, all our people sent to hospital never recovered.
Te Kahu
The hospital is a stage for life and death. It is the parenthesis marking the beginning and the end of our lives—while the maternity ward may be witness to the wonder of the gift of life, and an operating theatre a stage for hope and recovery, the morgue can surely only deliver us to face death itself.